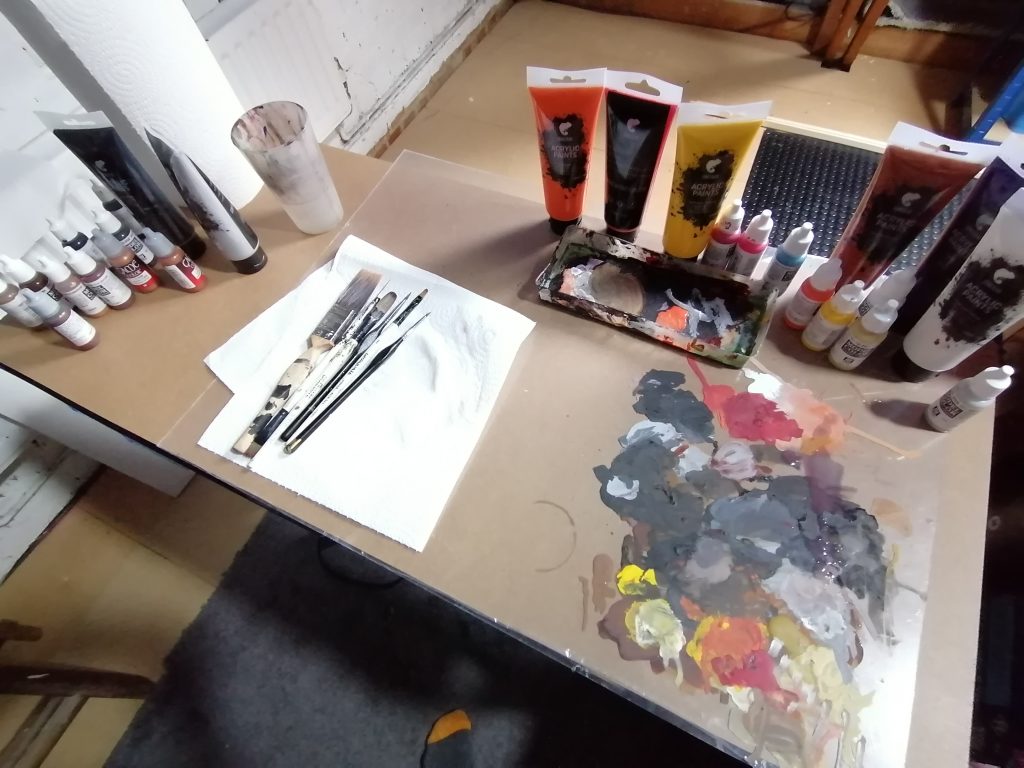 Lately i have really felt the urge to get the paints out and make a mess. Although i won't admit it, this is partly due to my ego thinking that the majority of people would think my digital art somehow has some sort of "crutch" or "automation" to help me paint or something. Yes, there are tricks and tools you can use to speed up the painting process (which are important for demanding deadlines!) you still need to know how to paint/construct an image and you definitely need to know your fundamentals thats for sure!
The screen is my canvas and my wacom tablet is my brush…..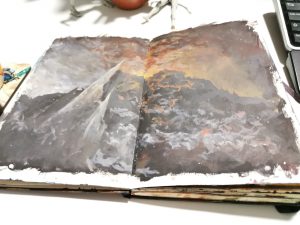 The design i painted was something i had already plotted out in my little sketchbook, so i had the idea already covered (which is usually half the battle)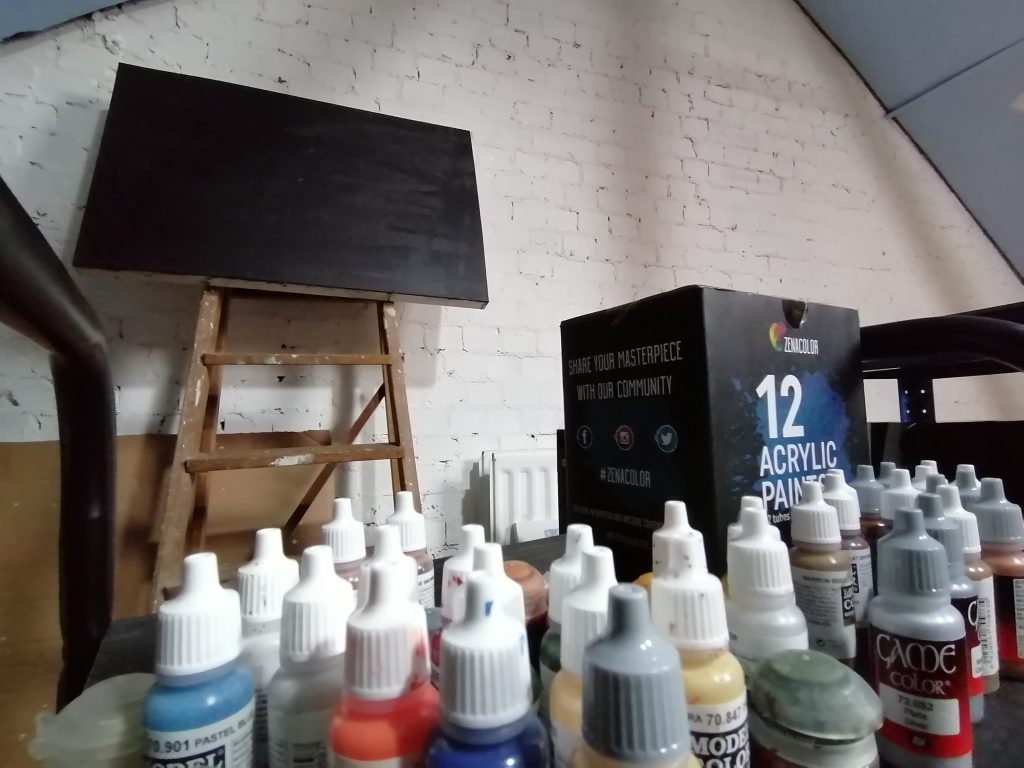 With my canvas primed with black paint and my colours looking onwards with anticipation, i was ready to go.
Below is a time-lapse video of the painting process coupled with some smooth relaxing low-fi lounge music to enjoy (3 hours work condensed down to 1 minute)
All in all i found the whole process very exciting and fun! its very unforgiving to work with paint (no undo button) so you have to be very confident with your brush strokes, it actually gives me a bit of an adrenaline rush when i apply a crucial brush stroke that could make or break the painting!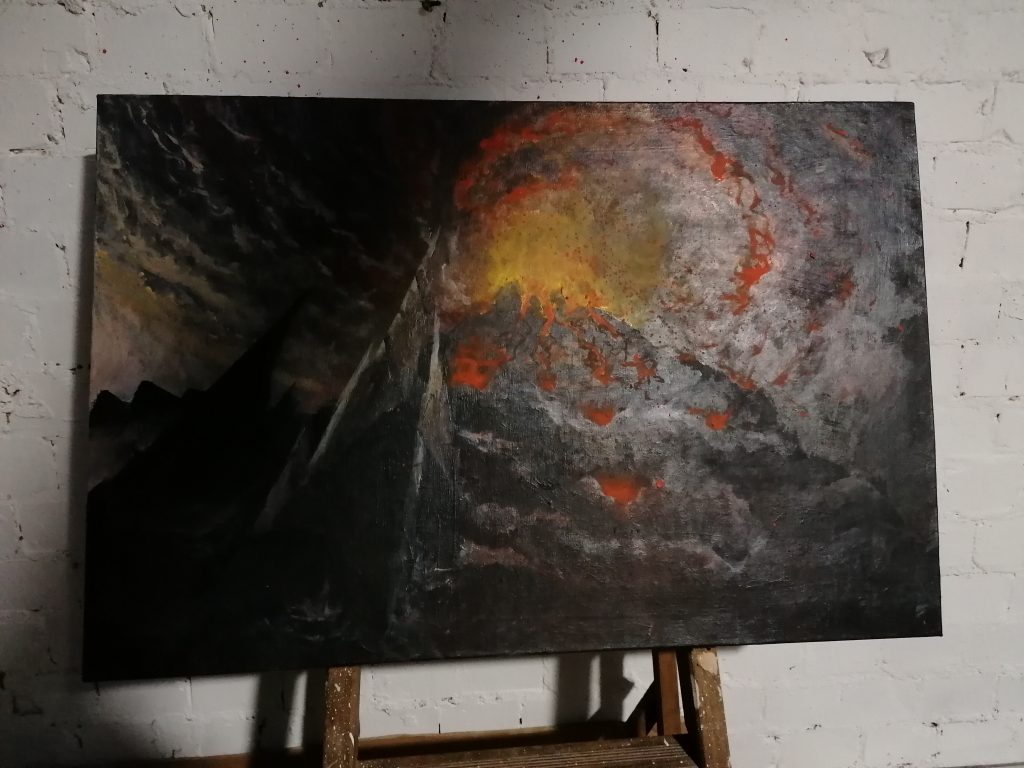 Here she is! even though i have called it "finished" i have a feeling i'm probably going to complete another detail, pass over the rocks and maybe detail some windows in the structure to the left to satisfy my need for realism.
Always go back to the roots of whatever it is you do, stay humble and respect traditional methods that have lasted the ages.