Today i finished a commissioned environmental landscape painting, it was to be based on a japanese cherry blossom forest.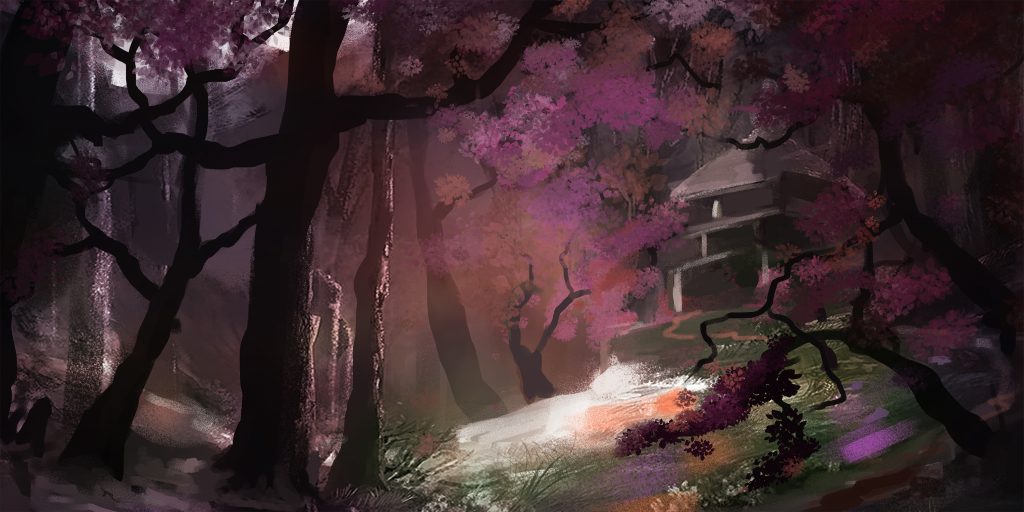 First draft painting (Above)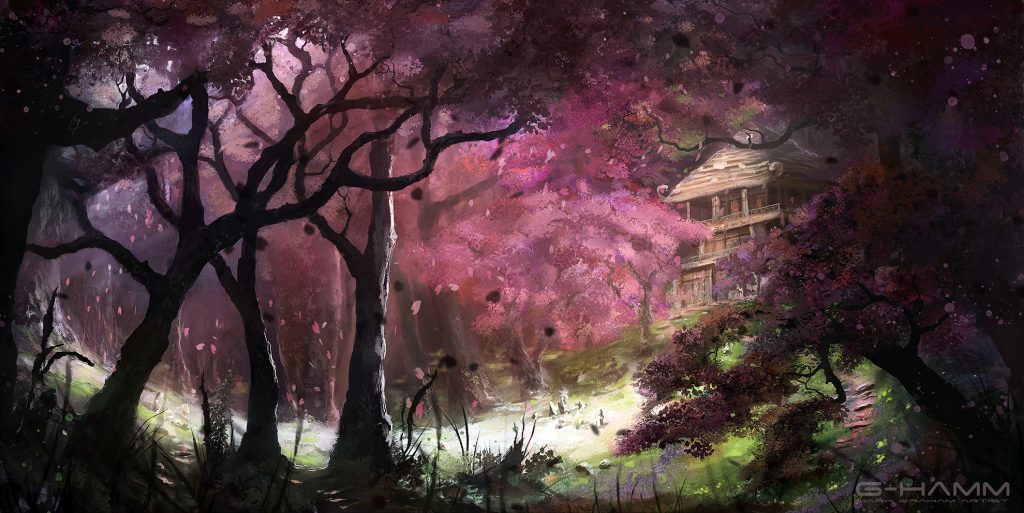 Final Finished Painting (Above)
Accompanying animation (Above)
I feel pleased with the finished painting, i dont usually paint such vivid and bright colours in my landscapes but in this case it really worked for the Japanese theme, i think what works about this painting is the light and shadow play. A painting is so much more inviting when you have selective shadow and light rather than it all being completely exposed in daylight. It is if how you would imagine discovering this old house from deep within the forest, i like that.
Peace
Mark